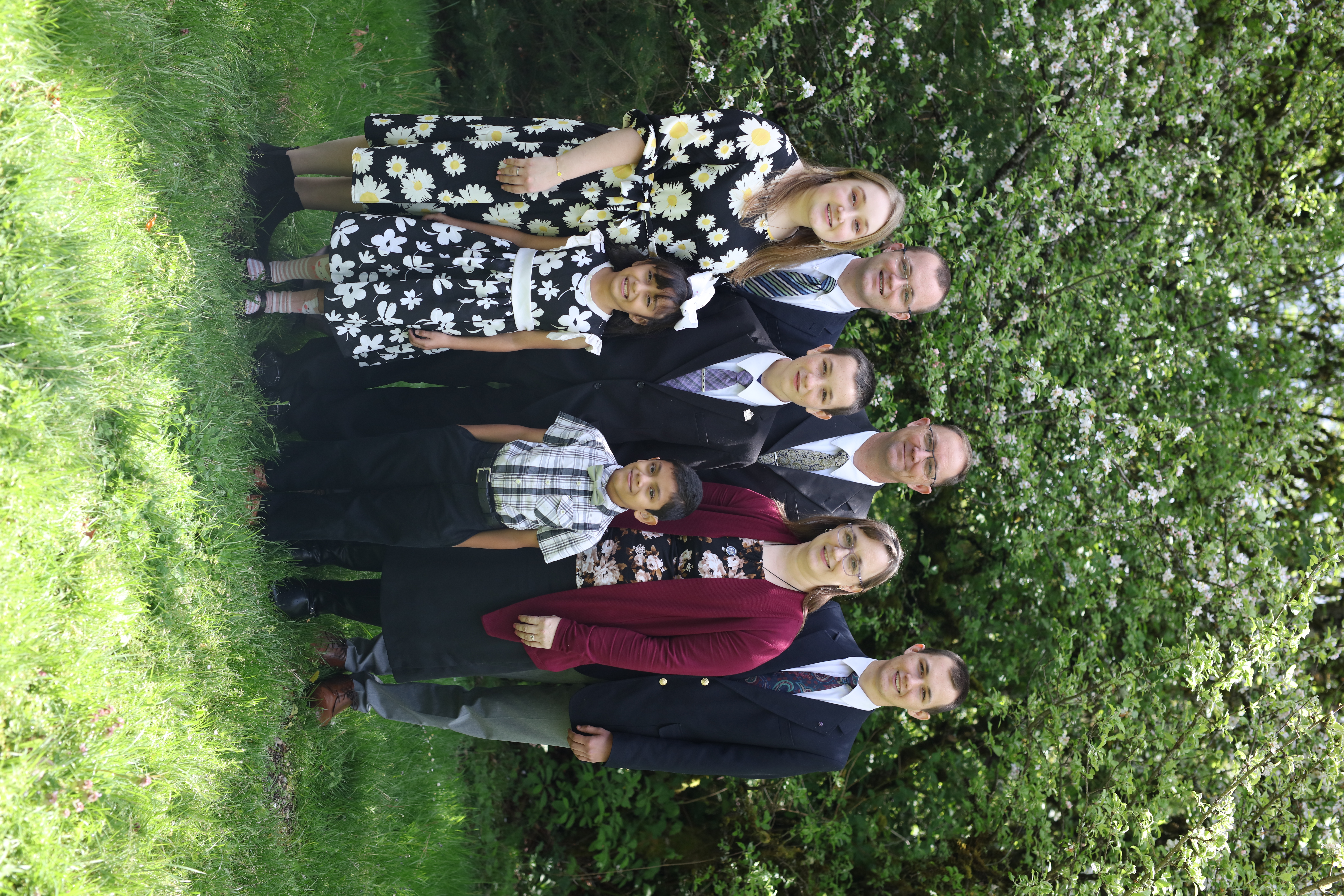 Personal Testimony
I received Christ as my personal Saviour at the age of 5 while attending the Grace Bible Baptist Church under Pastor Earl Johnson II. I was scripturally baptized at Trinity Baptist Church in Kent, Washington. I was called of the Lord to preach while at youth conference in Flagstaff, Arizona. In 1993 the Lord allowed me to graduate high school from Faith Baptist Christian Academy in Tacoma, Washington.
During my senior year I volunteered to teach one year in a bilingual school in Honduras. Immediately after graduation from high school I left for Honduras and spent the 1993-1994 school year in Honduras. While in Honduras I had the privilege to attend the Iglesia Bautista Peniel under Pastor Hector Medina. The Lord called me as a missionary to Honduras during an evening service in 1994.
Upon returning to the US, I was able to serve at Faith Baptist Church in Tacoma, Washington under my pastor, Mark Smith. He suggested that I attend West Coast Baptist College in Lancaster, California.
I started my college career in August of 2006. During my stay, God knit my heart with a young lady from my home church. We shared the same desires and goals. Cassy graduated in 1998 and returned home to serve in our home church as I finished my final year of college. I graduated in 1999 with a major in missions from West Coast Baptist College and shortly thereafter was married to Cassy.
History of the Ministry


We served on staff at Faith Baptist Church for the next year. We began deputation in 2000 and spent 20 months raising our support. Since then we started the Light of the World Baptist Church in the town of Ojojona located 30 miles south of the capital city of Tegucigalpa. We also have two other works, one in the community of Aragua and another in the town of Campamento. All three works are doing well and growing.
In late 2014, a door of opportunity for us to join a team of missionaries and nationals that will allow us to multiply our efforts. Together with others of the same faith and practice, we moved to the city of Danli, near the border of Nicaragua. We have since started the Bethlehem Baptist Seminary at the Bethlehem Baptist Church. Land has been purchased to start a new work in a community on the outskirts of Danli. In 2015, we began fostering a set of twins that were abandoned at birth. Alejandro and Marjorie have become such a blessing that we have petitioned to adopt them.
Two more works have been started since our arrival in Danli, The New Life Baptist Church in the northeast section of Danli was started in 2015. Then in 2017. the Lord opened the doors to the Faith Baptist Church in the neighboring city of El Paraiso. Since then, several other churches have been started, men have been called to serve, and churches have been encouraged.